I love Magazines! Esp. Decorating Magazines, and Catalogs.
But, I just don't have the room to keep all of them, or the finances to pay for all of the "pretty things."
I made a STYLE binder, where I have clippings and pictures organized
(or just thrown in there with hopes to be organized one day)
of design ideas, furniture, accessories, Holiday decor, etc.
If I had the space, I'd keep all of my magazines, but the truth is, I have a small home with limited storage.
The only catalogs/magazines that I do not part with are Christmas issues. I think that I have Pottery Barn catalogs from the late 90's!
I was looking through my binder recently, and pulled out a couple of items that I really want. I've been on a mission to find similiar items at reasonable prices.
For the Basement-
For the Family Room-
For the Dining Room-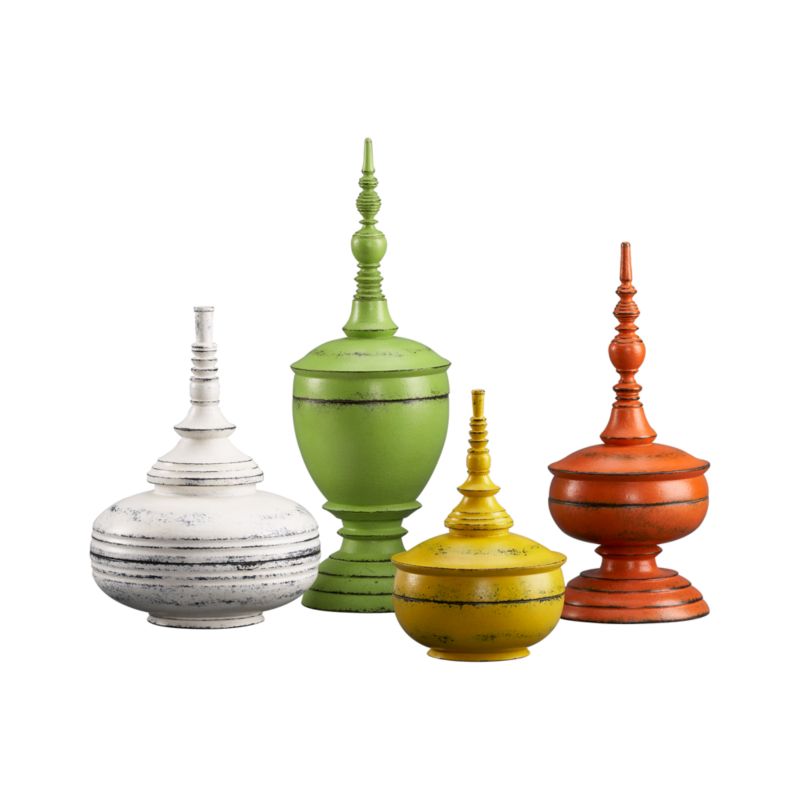 Crate and Barrel Temple Boxes $69.99 and Up
(No longer available)
For E's Bedroom/Desk-
I've been pretty successful so far... Wait until you see what I've come up with!!!!!!